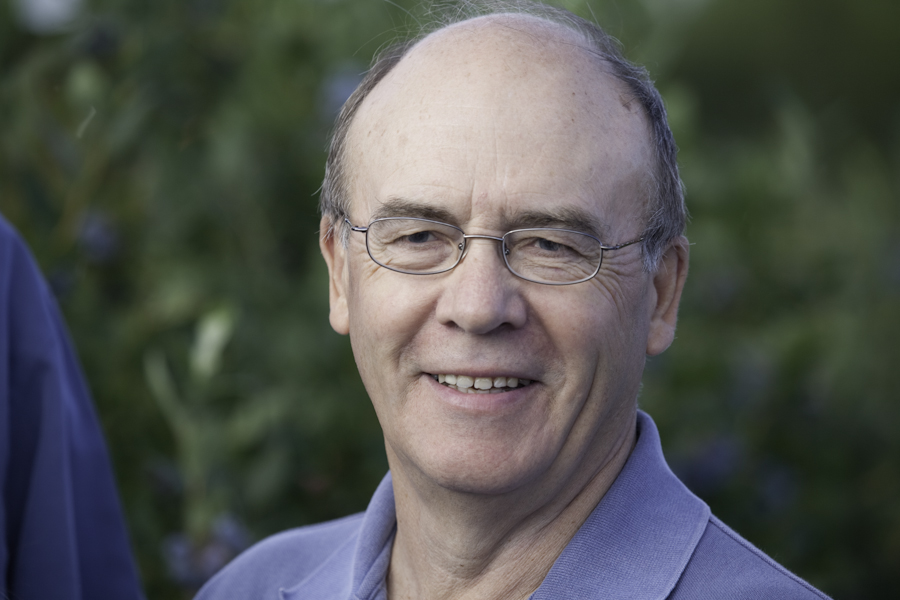 Earl Kidston, CEO, Nova Agri Inc.
Earl Kidston is a powerful visionary whose entrepreneurial spirit and love of farming have carried multiple companies through rapid and continuous growth. Earl started his career at the young age of 16 when he started a pig farm with the support of his parents Robie and Edith Kidston. He became very active in 4-H and represented Nova Scotia nationally. He went on to graduate from the Nova Scotia Agricultural College and today is the CEO of the Nova Agri Group of Companies that he started in 1970 with his brother Bobby.
Earl has been an active leader in the agriculture and business communities serving as President on many organizations, including the Nova Scotia Federation of Agriculture. He served as the inaugural chair of the Taste of Nova Scotia, Industry Chair of the Canadian Horticulture Value Chain Round Table in Ottawa, as well as being a member of several marketing boards.
In 1986 Earl received the "Motherwell Award" for Most Outstanding Young Farmer in Canada. In 1994 he was recognized by the Nova Scotia Agrologist Society as "Most Outstanding Farmer". In 2000 he was a member of the team that received the "Award 2000" from the federal government for technology transfer. In 2002 he was the recipient of the Royal Bank "Innovator of the Year" award. Most recently, he received a "Lifetime Achievement Award" from the Chamber of Commerce.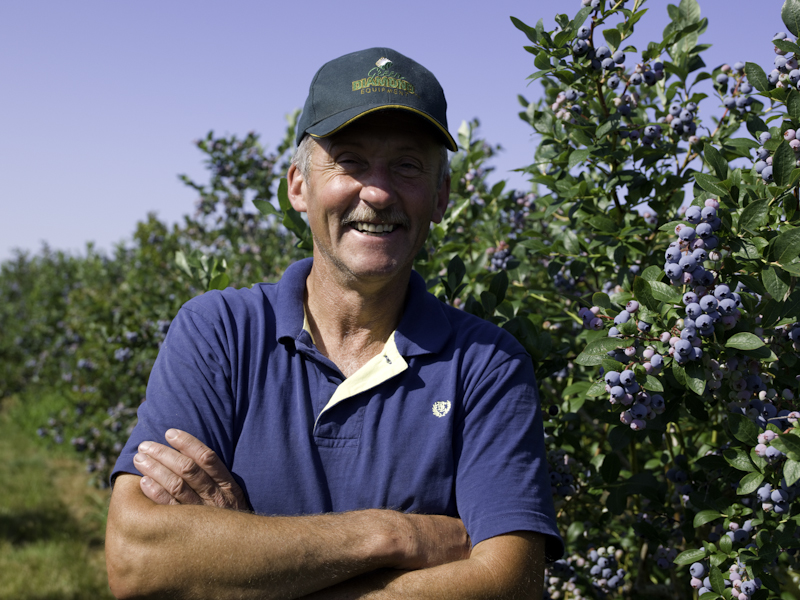 Robert (Bobby) Kidston, Director of Blueberry Acres
A graduate of the Nova Scotia Agriculture College with a specialty in Agriculture Engineering, Bobby is the Director of Blueberry Acres. He has been involved with the family farm for his entire life. His crop experience includes tobacco, pork, fruit, beef, grains, and processing beans and peas. He has a tremendous knowledge base in the art of farming equipment and practices. As an active shareholder in the Nova Agri Group of Companies. Bobby provides an invaluable knowledge base to the team.
"We are committed to working with Mother Nature to produce the best tasting fruits and vegetables"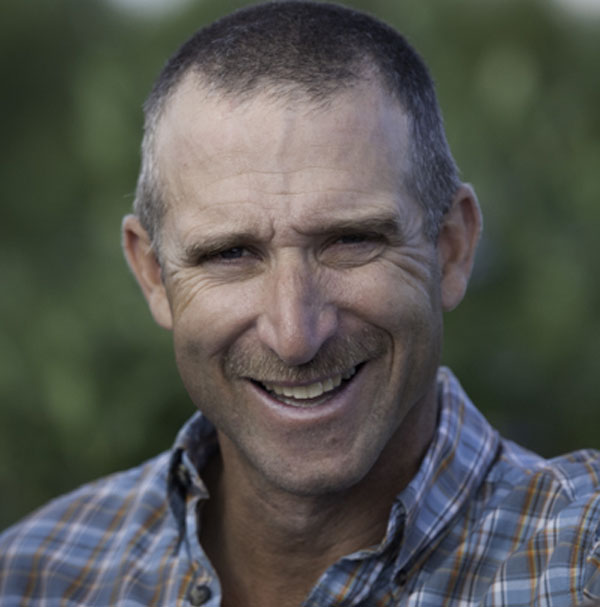 Ian Newcombe, BSc. Director of Dykeview Farms Ltd.
Born in Kings County, Nova Scotia, Ian's first farming experience came from summer employment at Dykeview Farms Ltd. (parent company of Nova Agri). He received his formal training at the Nova Scotia Agricultural College, graduating in 1988 with his B.Sc. in Plant Science (Agronomy). It has now been 35 years since Ian started with Dykeview Farms.
Throughout the years, Ian's responsibilities have changed from direct farm operations, to the position of Operations Manager. In this role, he is responsible for management of 2500 acres of intensively farmed land and crops. His crop experience includes; peas, beans, celery, potatoes, onions, corn and field crops. He has a tremendous knowledge base on state of the art farming equipment and practices. As an active shareholder in Dykeview Farms and Nova Agri, Ian has gained a great deal of business sense, through negotiations, business and strategic planning. Ian now fills the role as President of Dykeview Farms.
"When you make your living from the environment, you have to respect it"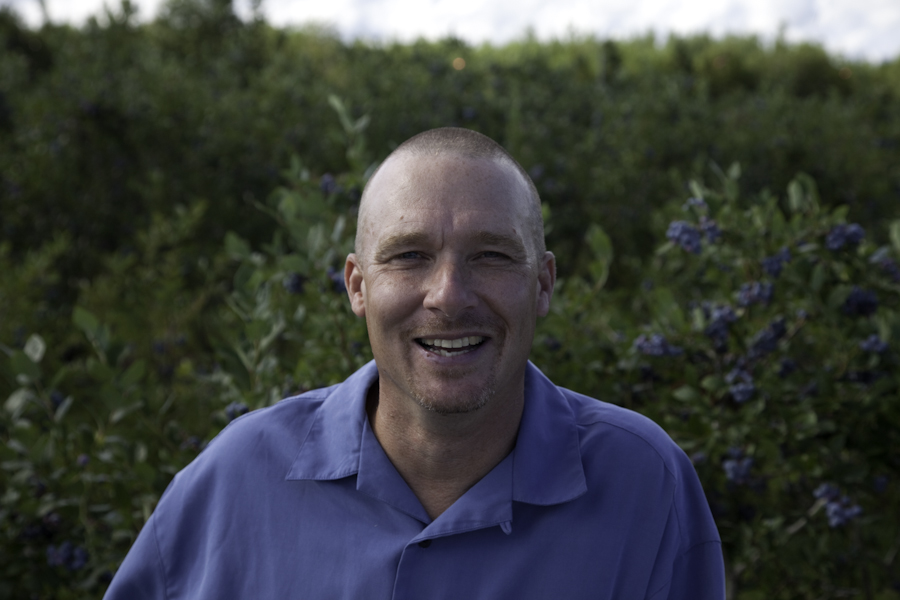 Scott Newcombe, BSc, Director of Dykeview Berwick and Onion Manager
Born and raised in the Annapolis Valley, Scott always had an interest in farming. In 1992 he graduated with BSc in Plant Science (Agronomy) from the Nova Scotia Agriculture College in Truro.
Scott started his career in 1991 with Minas Crop Care as a crop scout and then as a crop consultant, this involved scouting vegetable and potato crops for insects and diseases. During this period of time he was also involved with irrigation scheduling in various crops.
Scott joined the Nova Agri team in 1996 as a manager responsible for onion production and irrigation for Dykeview Farms. In 2004 he became the director of Dykeview Berwick which is an 80 acre farm which produces lettuce and a variety of cooking greens on muck/peat soil. Scott has also been a director of Horticulture Nova Scotia.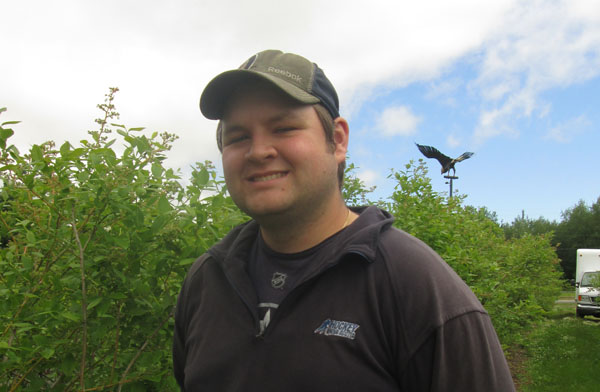 Sean Edwards, BSc (Agriculture) Business Economics, Blueberry Acres Farm Manager
Sean graduated from the Nova Scotia Agricultural College in in 2011 with a diploma in Dairy Management. After he finished his diploma he began a degree in Agricultural Business and Economics. Sean joined the Nova Agri team in 2009 as a summer student while working on his degree and continued to come back each year. He is now filling a full time position as Dykeview Blueberry Acres Farm Manager. He graduated with his degree in Agricultural Business Economics in 2016.
Sean in cooperation with Bobby oversee the overall plant health of the crop and business side of Blueberry Acres.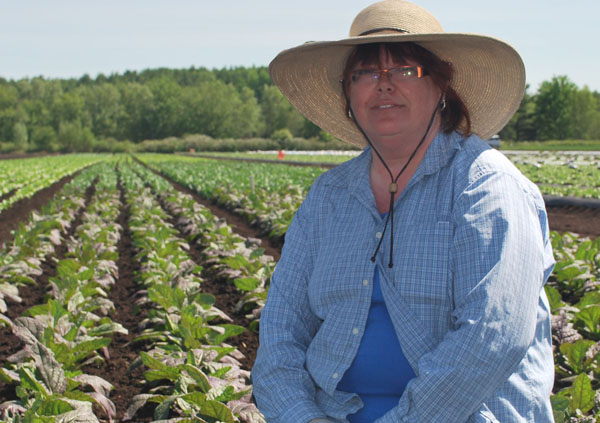 Belinda Furlong, Field Supervisor Dykeview Farms Berwick
Belinda attended Humber College North Campus, she graduated as a chef in 1985. Belinda worked as a Red Seal chef as well as an accountant before she joined the Nova Agri team in 2005. Belinda is our resident Newfie on the production team, she is a great example of someone who has worked their way up through the company. Starting as a weeder, she now oversees the day to day management of Dykeview Berwick in cooperation with Scott Newcombe and Robert Jess.
Garry Hart, Vital Berry Foreman
Garry Hart graduated from the Nova Scotia Agricultural College in 1987 as an Animal Science Technician. He joined the Nova Agri team in 2007 originally seeking an operator position, and was hired as Vital Berry Tunnels Foreman. Garry runs the Tunnel operation growing grape tomatoes, early beans, blackberries and the Raspberry U-pick. He's been swayed into the world of horticulture.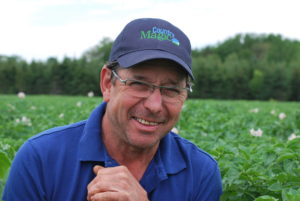 Brian Morse, Potato Manager Dykeview Farms
Brian was born and raised in the agriculture industry, rooted in the Annapolis Valley. He graduated with his Bachelor of Commerce from Saint Mary's University and went straight to work on the family farm after university. In 1992 he moved to his own farm with his wife and young family growing strawberries, potatoes and mixed vegetables. Brian joined the Nova Agri Team in 2006, managing the potato division through Dykeview Farms.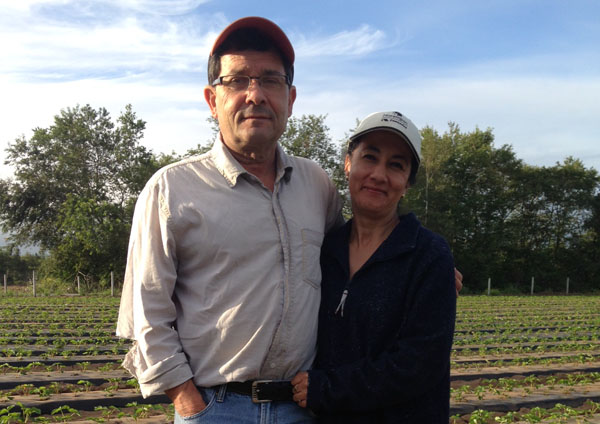 Rolf Meiers and Marcela Latorre
Rolf and Marcela are the duo behind the operations of Vital Berry Farms.
Rolf is a Swiss Citizen who graduated from Community College in Switzerland and moved to Canada over 30 years ago. Before moving to Canada, Rolf traveled the world, while living in Israel for a year he picked up his interest in Agriculture.
Marcela graduated with a degree in Tourism Administration and was working in a museum before she met Rolf while he was traveling in Colombia. Marcela moved to Canada with Rolf where she started to work on his farm growing fruits and vegetables. They were one of the earlier farms in the region to use plastic mulch and row covers.
Rolf and Marcela began working for Nova Agri in 2007 after selling their farm. Rolf and Marcela currently oversee 40 acres of strawberries and 3 to 6 acres of beans.
Marco Aurelio Jimenez, Coprimex, Costa Rica
Marco Aurelio Jimenez is our partner in Costa Rica that grows carrots that we sell under the DykeView Farms brand. Marco is essential to providing us with products for when we are not able to supply our own local products.
In 1996 Marco Aurelio Jimenez founded Coprimex as a small family owned and operated business. Since then the company has grown continuously and has successfully strengthened its business relations with companies all around the world. Coprimex has become the leading exporter of the freshest carrots and cabbages in Costa Rica.