Our primary crops grown for domestic and export markets include potatoes, onions, high bush blueberries, grape tomatoes, blackberries, strawberries, with grains as rotational corps. We pack and market these and other fruits and vegetables to the Atlantic Provinces, North Eastern USA, and Europe. Our quality control and research programs explore new crops, new products and improved processes as part of our commitment to continual improvement, quality, and safe food choices for our customers. We are dedicated to producing quality Country Magic products that will be part of our customer's healthy lifestyle.
Our base of operations is Nova Scotia, one of the most strategic shipping locations in North America. Located on the east coast of Canada, Nova Scotia is a quick five-hour flight to and from Europe. The province's excellent highway system offers a seamless connection with US roadways into major cities. The Port of Halifax which is only one hour away, has a deep water container access 12 month of the year. All of these options make Country Magic products accessible and convenient.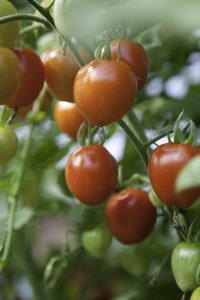 We offer a large variety of commodities that we grow domestically and import. If you would like something that is not listed, contact us and we can discuss the availability with our growers.
Product
Package Option
Country of Origin
Fresh High Bush Blueberry

10lb
12x125g
12×1 pint
12×1 fiber
12x2lb
12x6oz
1lb
1x125g
5lb
6×1 quart
Bulk

CA
Frozen High Bush Blueberry
CA
Strawberry
CA
Blackberry

1×1 pint
12×1 fiber
12x6oz

CA
Grape Tomato
CA
White Potato

10lb
10x5lb
20lb
50lb
8x3lb box

CA
Yellow Potato

10lb
10x5lb
50lb
5x10lb
8x3lb

CA
Red Potato

10lb
10x5lb
50lb
5x10lb
8x3lb box
50lb box

CA
Yellow Onion

10lb
10x5lb
16x3lb
24x2lb
25lb
50lb
10lb GIRO
10x5lb GIRO
24x2lb GIRO

CA
Red Onion

10lb
16x3lb
24x2lb
25lb
40lb
50lb
25lb box
5lb box
24x2lb GIRO

CA/US/MX
White Onion
US
Garlic

24x115g
30lb carton
50lb bag
15lb carton scapes

CA
Green and Yellow Beans
CA
Mixed Beets

12 count case
6 count case

CA
• Peter Chapman, Director of Marketing Nova Agri Inc.
• Andrea Palmer, Marketing and Sales Manager
• John MacDonald, Business Development Manager
• Ron Turner, Soft Fruits Coordinator
• Susan Sipos, Account Manager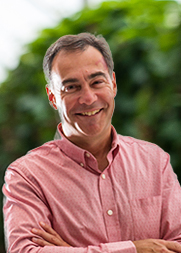 Peter Chapman, B.Comm.
Peter studied at Mount Allison University receiving his Bachelor of Commerce degree. Upon completion of his studied he joined the Loblaws Company in Atlantic Canada. Peter worked for 19 years with Canada's largest food retailer, Loblaw. He held positions in various departments, including merchandising, marketing, advertising and real estate.
Peter joined the Nova Agri Team in 2010 bringing with him, his retail experience. Besides working for Nova Agri, he also speaks to audiences of producers, processors, industry associations, store managers and retailers. He has helped all of these groups with their business challenges. Peter is a member of the Canadian Association of Professional Speakers.
Peter Chapman, Director of Marketing Nova Agri Inc.
pchapman@mycountrymagic.com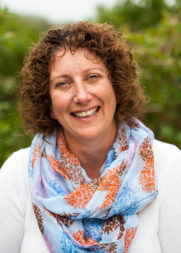 Andrea L. Palmer, B.Sc.
After receiving her B.Sc. in Plant Science (Agronomy) from the Nova Scotia Agricultural College, Andrea became employed by the Nova Scotia Department of Agriculture and Marketing as the Assistant Agricultural Representative for Kings County. In 1998, Andrea joined the Canadian Imperial Bank of Commerce (CIBC), as part of their Agricultural Business Development and Management team. During that time she was responsible for business development and account management.
In 1999, Andrea joined the staff of Nova Agri Inc., as their Marketing Manager. She has mentored with leaders in the produce industry to expand her knowledge and expertise in the marketing of fresh produce. Andrea is dedicated to the agricultural industry and strives every day to increase consumption of fruits and vegetables. She also served as a director on the board of directors for the Canadian Produce Marketing Association.
Andrea Palmer, Marketing and Sales Manager
apalmer@mycountrymagic.com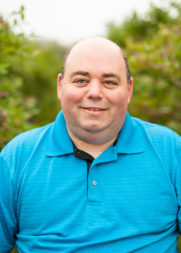 John MacDonald
John studied at the University of New Brunswick Computer Science. John started his produce career in 1990 at Sobeys as a produce clerk in Moncton. He climbed the ladder at Sobeys moving to the head office in produce procurement and Quality Assurance. John joined the Nova Agri team in April 2008 as the Business Development Manager responsible for customer accounts, procurement and logistics.
John MacDonald, Business Development Manager
jmacdonald@mycountrymagic.com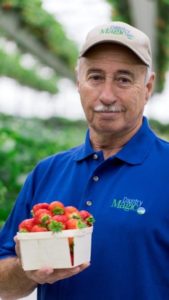 Ron Turner
Ron joined the Nova Agri marketing team in March 2001 after twenty plus years working in the produce industry. Ron's career in produce began at the age of 13 working at Atlantic Wholesalers in Coldbrook packing onions and potatoes. Ron's incredible wealth of experience and knowledge after 16 years with Loblaws on the distribution level followed by 11 years at Kings Produce on the Supply side makes him a true asset to any organization. Ron is a true mentor in the produce industry and one of the founding members of the Canadian Produce Marketing Association (CPMA), Passion for Produce Program.
Ron Turner, Soft Fruits Coordinator
rturner@mycountrymagic.com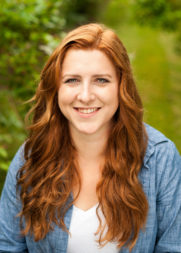 Susan Sipos, B.Ag., BBA
Susan graduated with a dual degree in International Food Business from Dalhousie University, Faculty of Agriculture with a Bachelor of Agriculture and CAH Vilentum in the Netherlands with a Bachelor of Business Administration. During university she completed two international internships, the first at a juice company in Den Haag, the Netherlands and the second in Ethiopia on a joint Post-Harvest Management project through Dalhousie University, McGill University and the Canadian International Development Agency (CIDA).
Since graduating she started her produce career in Leamington, Ontario in the heart of greenhouse production in Canada. Once back in Nova Scotia she worked at a winery for a brief period before making her way into the Marketing team at Nova Agri Inc in January 2014 developing relationships with major retailers and assisting with the marketing and sales of all of our various products.
Susan Sipos, Account Manager
ssipos@mycountrymagic.com