The fall weather is finally here (hard not to notice the cold weather and the countless advertisements for pumpkin spice this and pumpkin spice that!), well I've started to think a lot more about soups and warm dishes to enjoy after a long day. One of my personal favourites is this potato leek soup! It's simple to make and uses basic ingredients that I always have around the house. This is also an easy recipe to to freeze for a later date (freezing instructions at the end)!!
Soooooo there isn't a final recipe photo as I ate all the soup before I got a chance to take one!
Ingredients:
3 tbsp butter
1 large yellow onion, chopped
3 large leeks, roughly chopped
3 cloves garlic, peeled & smashed
2 lbs Country Magic yellow potatoes, peeled & roughly chopped (1/2inch pieces)
4-6 cups homemade vegetable broth, depending on preferred thickness of soup (blog post coming soon!)
2 bay leaves
1 tsp dried thyme
1 tsp salt
1/4 tsp ground black pepper
1 cup heavy cream/non-dairy milk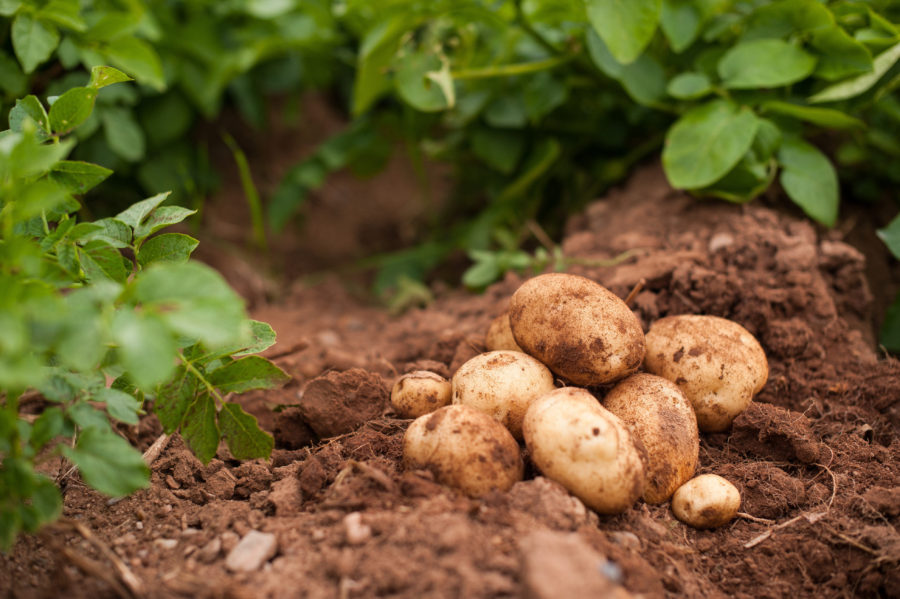 Directions:
In a large soup pot, over medium heat, melt the butter, and sautee onions until soft and starting to brown. Add garlic in part way so the garlic is fragrant but doesn't burn.
Add leeks, cook stirring regularly, until soft and wilted (~10minutes). Try not to brown the leeks.
Add potatoes, stock, bay leaves, thyme, salt and pepper to the pot, cover and bring to a boil. Let simmer until potatoes are soft.
Remove bay leaves
Puree the soup using an immersion blender or standard blender.
Add cream to taste*
*Based on taste preferences and dietary restrictions, you can use a non-dairy milk or traditional heavy cream in the final stages of this recipe. Some may prefere to leave it out altogether, but the cream thins it out and adds more flavour.
If you wanted to make this a vegan recipe simply swap out the butter for a vegan alternative and use non-dairy milk!
If you want to freeze this soup:
Do not add cream until you plan on serving, warm and serve